Description
When a massive sand whale finds her village, a lone adventurer must grab her sand skimmer and follow the journal of a dead man to find the lost oasis hidden in the desert. Neither the whale that killed her village nor the sand itself will make the journey easy. Will she unlock the desert's secrets or become another one of its buried treasures?
Features
Full Brass Monkey Integration.
Vast Desert Exploration, both in boat and on foot.
Intense cinematic chases.
Multiple Endings.
Original Soundtrack.
Logo & Icon
download logo files as .zip (354KB)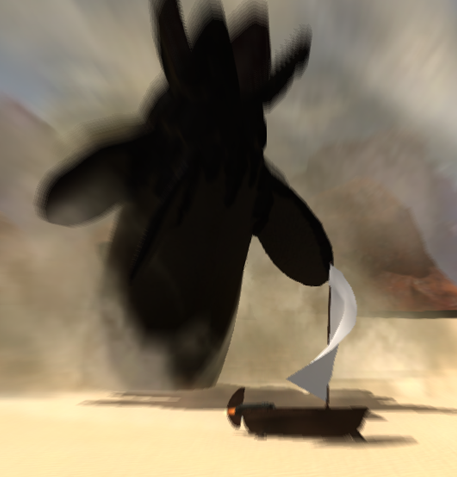 Awards & Recognition
DUST has not received any awards or recognitions yet. Please check back later to see if things change.
Selected Articles
DUST hasn't been the subject of any interesting article or (p)review yet. You could be the first!
Request Press Copy
Please fill in your e-mail address below and we'll get back to you as soon as a press copy is available for you.

About Adventure Club Games
Boilerplate
Adventure Club Games is a newly formed game development studio stationed in the heart of East Lansing, MI. ACG develops games for both education and entertainment.
More information
More information on Adventure Club Games, our logo & relevant media are available here.
DUST Credits
Contact
presskit() by Rami Ismail (Vlambeer) - also thanks to these fine folks