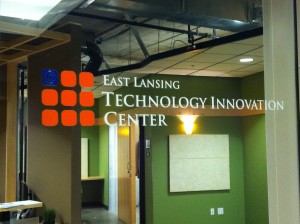 As a small company of energetic young lads we are extremely fortunate to have found our place at East Lansing's Technology Innovation Center (TIC). The incubator program at the TIC is a three year program aimed at launching small businesses and helping local entrepreneurs. It's been an amazing place for us to be for the last seven months and we can tell that things will continue to get better.
From the start we knew that the business part of running our business was not going to be easy for us. The good news for us is that places like the TIC exist for that exact purpose. People have great ideas all of the time, they just need a little bit of help to really get them rolling. We've met on multiple occasions with different groups that the people at the TIC helped us find: business consultants, accountants, bankers, etc.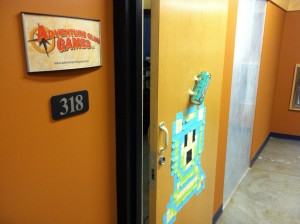 One thing that the TIC is really about is the community. When we moved in at the end of the first graduation cycle. We got to spend a few months getting to know a few companies that had been here for the last three years. Slowly they started moving out, we moved up from our tiny cubicle to our fancy corner office and a great gaggle of new companies moved in. For the last few months we've been getting to know everybody and the energy in the space is absolutely amazing. We strongly encourage anyone who is looking to start their own business venture to make sure you know what resources are around you: associations, clinics, incubators, you name it, utilize these things because they're there to help you succeed!